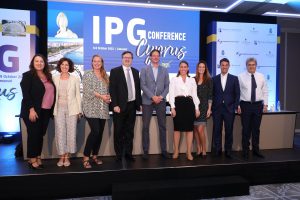 Our managing partner Ida C. Stavnes Høisæther has been appointed Board Member of International Practice Group! As part of the Board of Directors of a large, international organization Ida has continuous contact with members all over the world, has valuable connections and collaboration in cross-border matters. In addition to heading up Hansson's corporate, commercial and litigation, Ida is also head of our international desk.
International Practice Group (IPG) is a global network comprising lawyers, accountants, tax specialists and m&a advisors from all over the world. Hansson has been a proud member over several years. Through this network we have strong ties to leading member firms within their respective fields all around the globe, with whom we exchange instructions and collaborate with. About one third of Hanssons portfolio has international aspects.
Reach out to us today if you or anyone you know need assistance with an international matter.